Client: QuickLogic
Semiconductor Company – San Jose, CA. USA
Opportunity:
QuickLogic is a fabless silicon valley semiconductor company that develops low-power, multi-core MCU, FPGAs, and embedded FPGA intellectual property (IP), and Endpoint AI solutions.
My Process:
Working with QuickLogic marketing team to create a new brand identity to be used across all marketing materials using technical drawings and visual design.

Using QuickLogic branding color palette and shapes to create a visually interesting logo design. Creating product diagrams, web banner, social media advertisement, press release materials.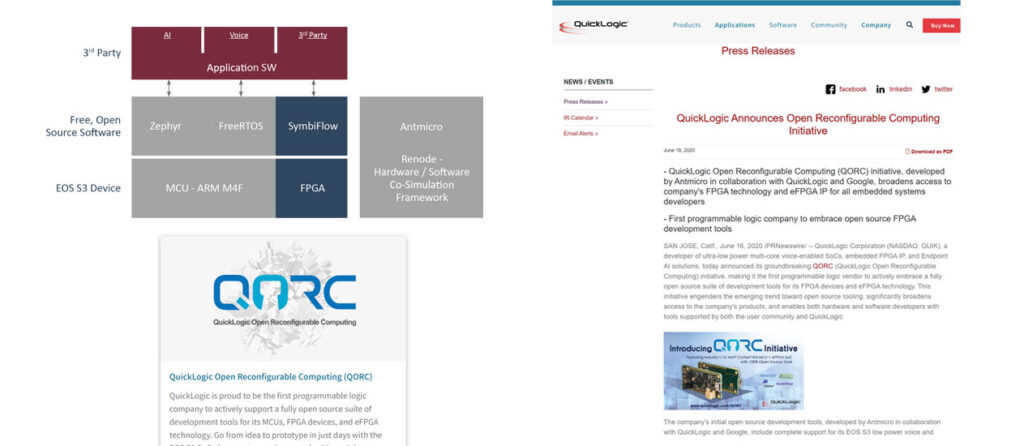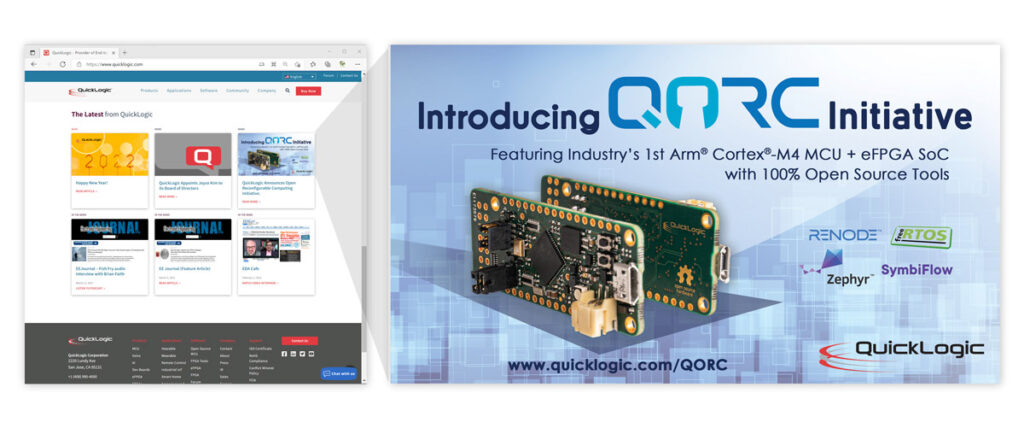 Solution & Result:
The client successfully launched new Low Power MCUs and FPGAs hardware and software products as QORC. With a large series of marketing efforts such as product diagrams, social media advertisement, press releases.