Client: SensiML
Smart IoT Software Company – San Jose, CA. USA
SensiML Analytics Toolkit is a AutoML software toolkit enabling IoT developers to quickly and easily create smart devices, transforming rich sensors into actionable event detectors with no coding or data science required.
Opportunity:
Event printed flyer for a new product launch that highlights the hardware and software benefits of the product.
My Process:
I work with the SensiML marketing team to create a visually interesting print flyer. Using green color to give a pop on the product to indicate it is a "FRESH" new product.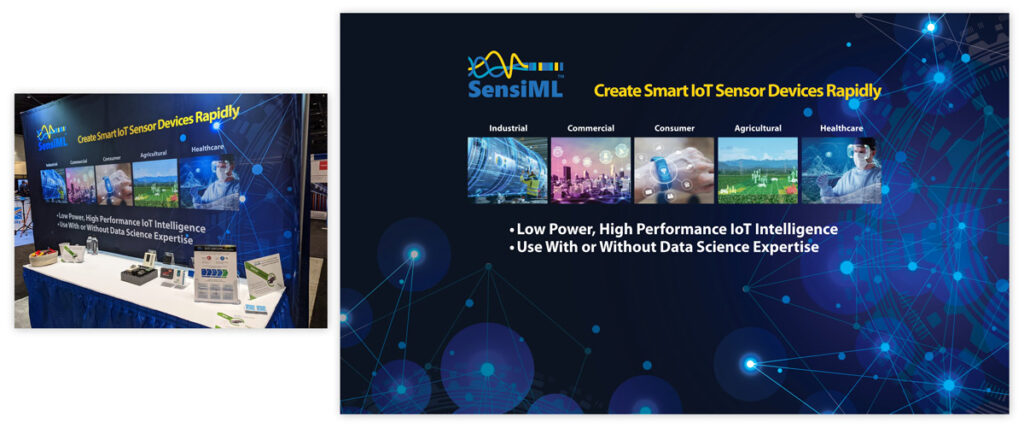 Solution & Result:
Successfully deployed and launch the new product at a tech event.