Client: Nady Systems
Professional Audio – Richmond, CA. USA
Nady Systems, are professional audio hardware and design company in Northern America, products are widely used by many famous musicians including Johnny Cash.
Opportunity:
Nady created a new series of wireless mic products for the worldwide launch, we also needed to create the product packaging box for shipment.
My Process:
Working with hardware engineers designer and marketing team to create a new brand identity to be used across all marketing materials using technical drawings and visual design. Using an extreme color palette and shapes to create a visually interesting layout, banner shape to contrast the title of product SKU, and dark color contrast with triangle shape for product details. Creating product SKU variations by using the tone of many different transparent colors with a large area on the product packaging box.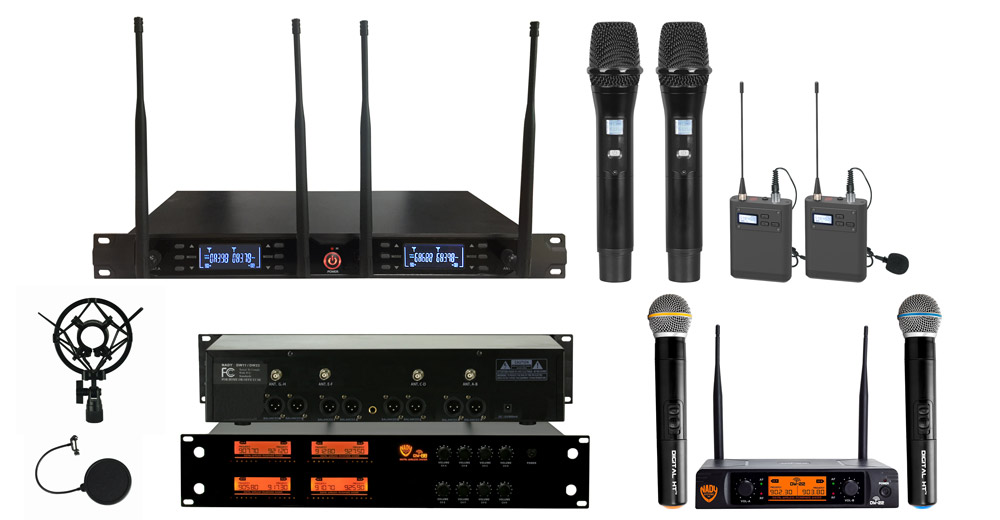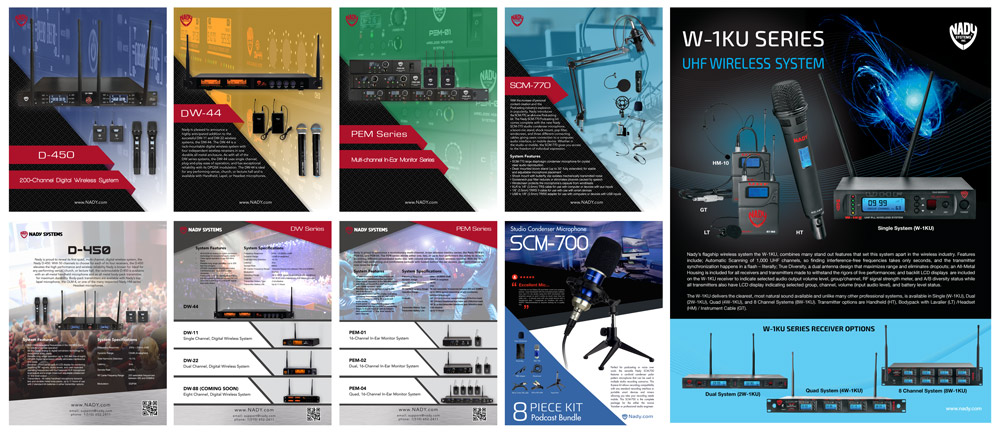 Solution & Result:
The client successfully launched new wireless mic system product line and branding campaigns worldwide and at NAMM Tradeshow.