Client: Blackfire
SmartHome Technology Company – San Fransico, CA. USA
Blackfire is a Smart Home company that has more than 30 patents on Wi-Fi Audio Sync Technology (zero latency across unlimited devices).
Opportunity:
Blackfire was offered to demonstrate its new technology at CES in its partner's booth.
My Process:
I work with BlackFire's hardware engineers and the marketing team to select the best custom multi-channel audio footage to best showcase the product capabilities with 4K and 7 channel surround sound. Created storyboards, edited and composited the footage into a demo trailer for our partner Sharp.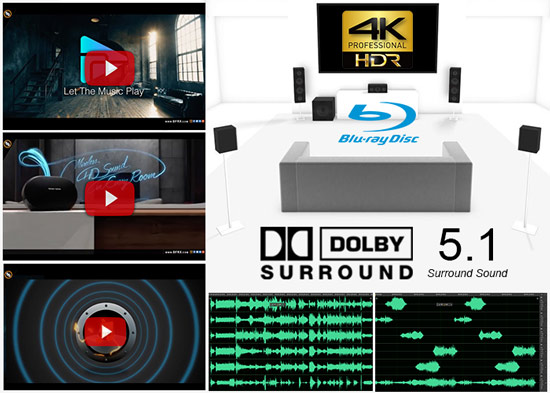 Solution & Result:
The client successfully showcase products at CES with a trailer looped across multiple audio devices and a 4K TV wall.